Barber's Best Termite and Pest is a locally owned and operated business right here in the North Florida region.
Our Services
Our goal is to provide pest management solutions while delivering an exceptional service experience. We are a full service pest management company that provides residential and commercial services
Termite Treatment
Is your home or business protected? Whether it's for your home or for new construction, we will protect your property from termites. 
Pest Control
Our exterminators will quickly eliminate general household pests, and show you ways to ensure your house stays pest-free. 
Mosquitoes
Our exterminators are ready to outsmart mosquitoes in your neighborhood and establish barriers for ongoing mosquito reduction.
Wildlife
Don't let wildlife endanger your family. We specialize in the exclusion, removal, and control of common wildlife nuisances.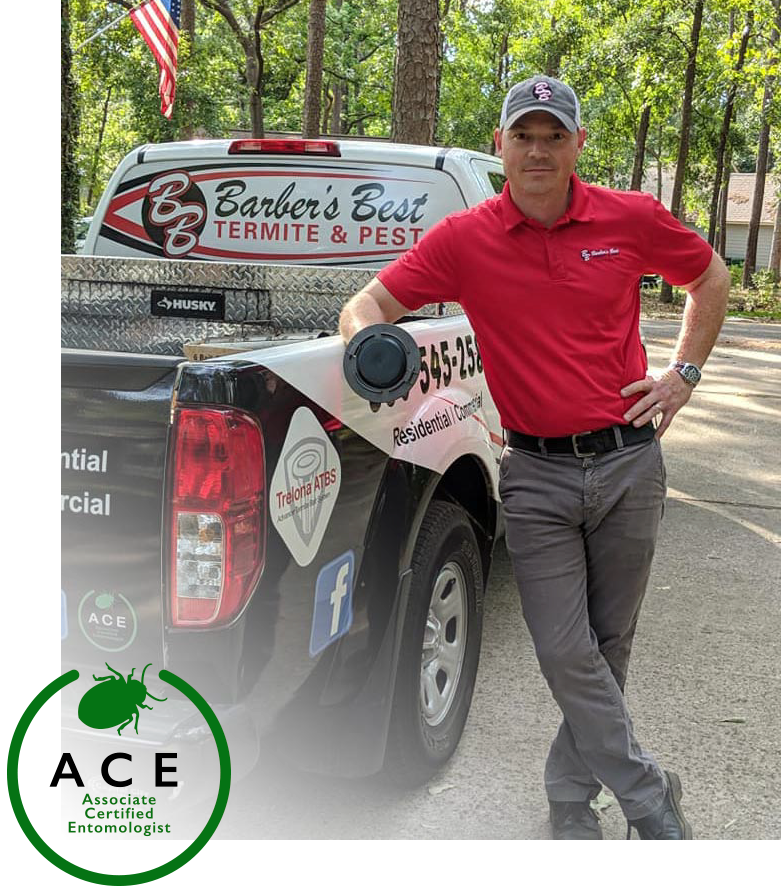 Localized Expertise
We take pride in our community and look forward to providing homes and businesses with effective pest management programs and an outstanding service experience!
We have over a decade of experience within the pest management industry and stay up to date with the most current applications and techniques, including environmentally friendly options. We have a focus on total customer satisfaction and our promise is to give our "BEST" efforts to exceed your expectations!
"Todd is so knowledgeable and professional, providing buyers with such accurate and precise information on his reports but more importantly providing a solid solution."
– Scott W
"I highly recommend Barber's Pest. They're very very kind and are helping us get ready for a house we're moving into. Todd & his employees are so sweet! I love supporting locally owned businesses!"
– Laura, L
"Just removed two wasps nest. One huge nest underground and another in a 2nd floor window! Great job and was able to get out so quickly!"
– Jamie, D
"Technician Cody provided excellent, detailed pest control service to the home two weeks ago. In addition, he was very courteous and well-skilled in his area of labor. I recommend Cody five stars!"
– Jacklyn, B
"Very professional, punctual and knowledgeable. They don't push things you don't need. My issues are taken care of and the price was a pleasant surprise! This is the company to go with for all your pest issues."
– Sheryl, B
"George was very friendly, caring and professional."
– Al
"They did my inspection timely and at a good price."
– Tina M
Memberships & Associations

We serve the North Florida
& South Georgia Area
We currently operate in the following counties: 
Leon, FL
Gadsden, FL
Liberty, FL
Calhoun, FL
Jackson, FL
Wakulla, FL
Franklin, FL
Jefferson, FL
Madison, FL
Thomas, GA
Grady, GA
Decatur, GA
Is your home protected? Give us a call or request a quote today!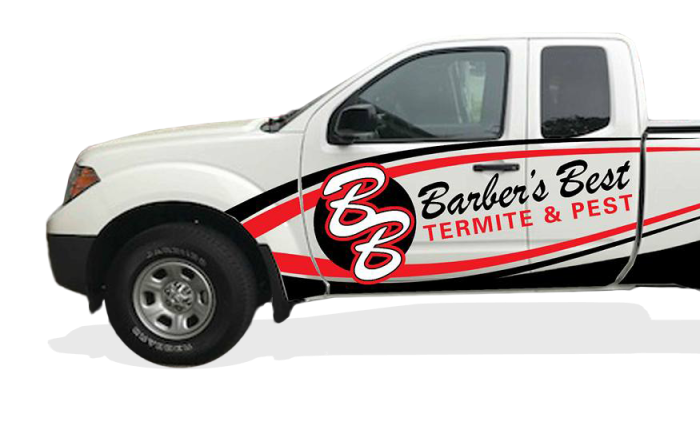 Contact Info
Barber's Pest Control
2605 Oak Lane Dr.
Tallahassee, FL 32308
(850) 562-5765
Business Hours
Monday – Friday
8:00AM – 5:00PM
Saturday – Sunday
Closed